Day 907 13th January 2019
7 miles (Kota Bharu ) Average speed 7.6 mph Top speed 55??

I got up late at 10 as the rain was heavy, had brekkie of purple fruit, then read for a while. I left at 1 pm for Chloe's recommendation of chaw jam at Ulang Corner restaurant which was delicious and a good restaurant, clean and friendly.
I cycled south to BA shopping mall where I found Snail wear but the shirts were too gaudy and heavy for me.
Then I checked the snooker hall at 9.50 ringgit per hour, but with no one to play I went back to hostel and rested. I went to Golden City pub for an anchor beer and had dinner at Kow Lun restaurant of yellow noodle with prawns and chicken and a beer.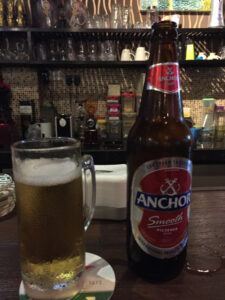 Hostel kB backpackers 30 ringgit.

150total visits,1visits today