Brian set off on 20th July – the cunning plan was delayed somewhat, but finally on the way.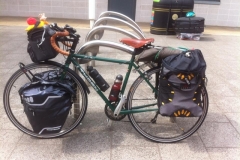 I am now trying to combine his notes, facebook status, and other information into a blog here, please forgive me if I jump between my words and his.
You'll find the most recent posts at the links below (under Recent Posts), and the full set of posts here or via the SPC Blog category menu. To start at the very beginning, click here. Drop into the Galleries to follow Brian's tour in pictures.
Ermintrude x

3300total visits,2visits today