Day 1062 17th June 2019

82 miles (Quang Ngai to Hau An) Average speed 11.9 mph
A good fast day with varying wind conditions.
I was awake at 5.30 and left at 6.30 for coffee and ban my. I needed a restroom and found one at a derelict park but the facilities were not the best. At least I got my business done and sneaked back under the chains without the fat parky noticing.
Then it was the main 1 road all the way, with regular stops for sugar cane juice and revive energy drinks. At 50 miles I stopped for lunch of fish, rice and veg with tea and cold water. I made it to my turn off and then faced the wind head on, whichever way I turned I seemed to be going into the wind. Just before the big bridge into town I stopped for a revive and the woman wanted to charge me 21000?? I only paid 20 but I knew I was about to get ripped off in tourist town.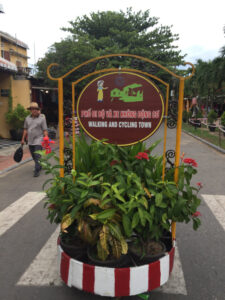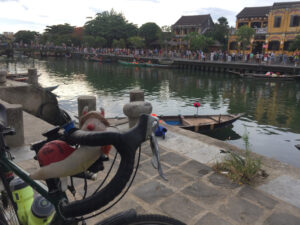 Hostel mina le 80000 dong.

39total visits,1visits today